Disney & Pixar's Cars is crossing over in to Rocket League with three different decals, three new wheels, a goal explosion, and a brand new player anthem.
The Lightning McQueen Car has a new feature, a first for Rocket League, dynamic expressions. What this means is that while you zoom around the arena, his expressions change. He will look around the pitch, but also focus and narrow his eyes as you speed up.
And if you like crossover events, check out our articles on LE SSERAFIM x Overwatch 2 or NewJeans x League of Legends World Championship.
If you buy the Lightning McQueen Mega Bundle, full contents listed at the bottom of the article, you will receive three different decals for him.
Decals
Meet the classic Rust-eze Decal! With number 95 and a bold lightning bolt, you'll shine on the winner's podium in style.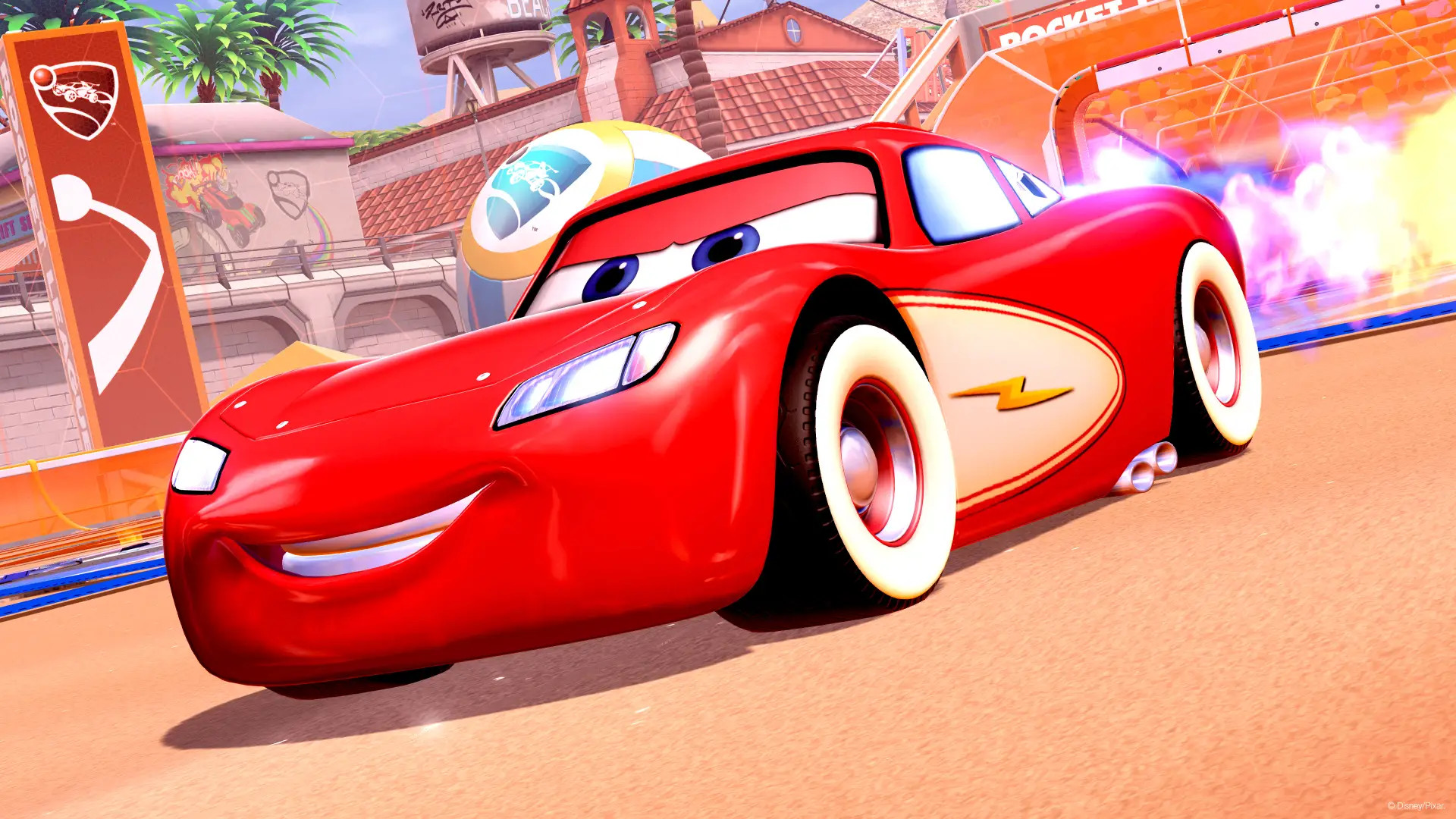 Life's a journey, so savor it! After the race, switch to the Cruisin' Decal for some well-deserved relaxation. It's Doc's prescription for unwinding!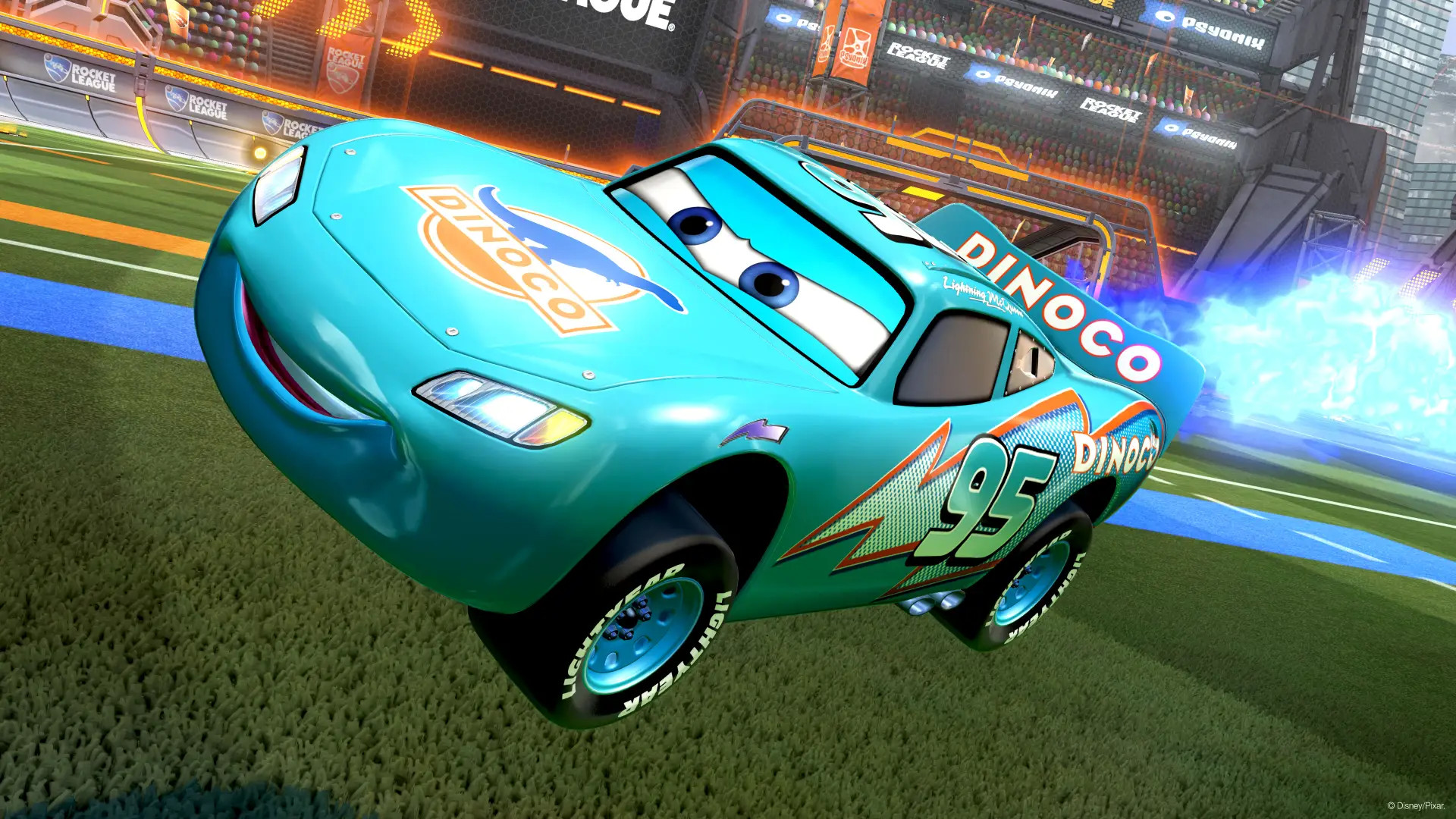 Enjoy the perks of friendship with The King. With Strip Weathers retired, embrace racing's iconic blue hue with the Dinoco Decal.
Explosion, Wheels, and Player Anthem
Let the world know your victories! Celebrate goals with the Ka-chow Goal Explosion. Play Rascal Flatts' "Life Is A Highway" Player Anthem and inspire others to hit the road.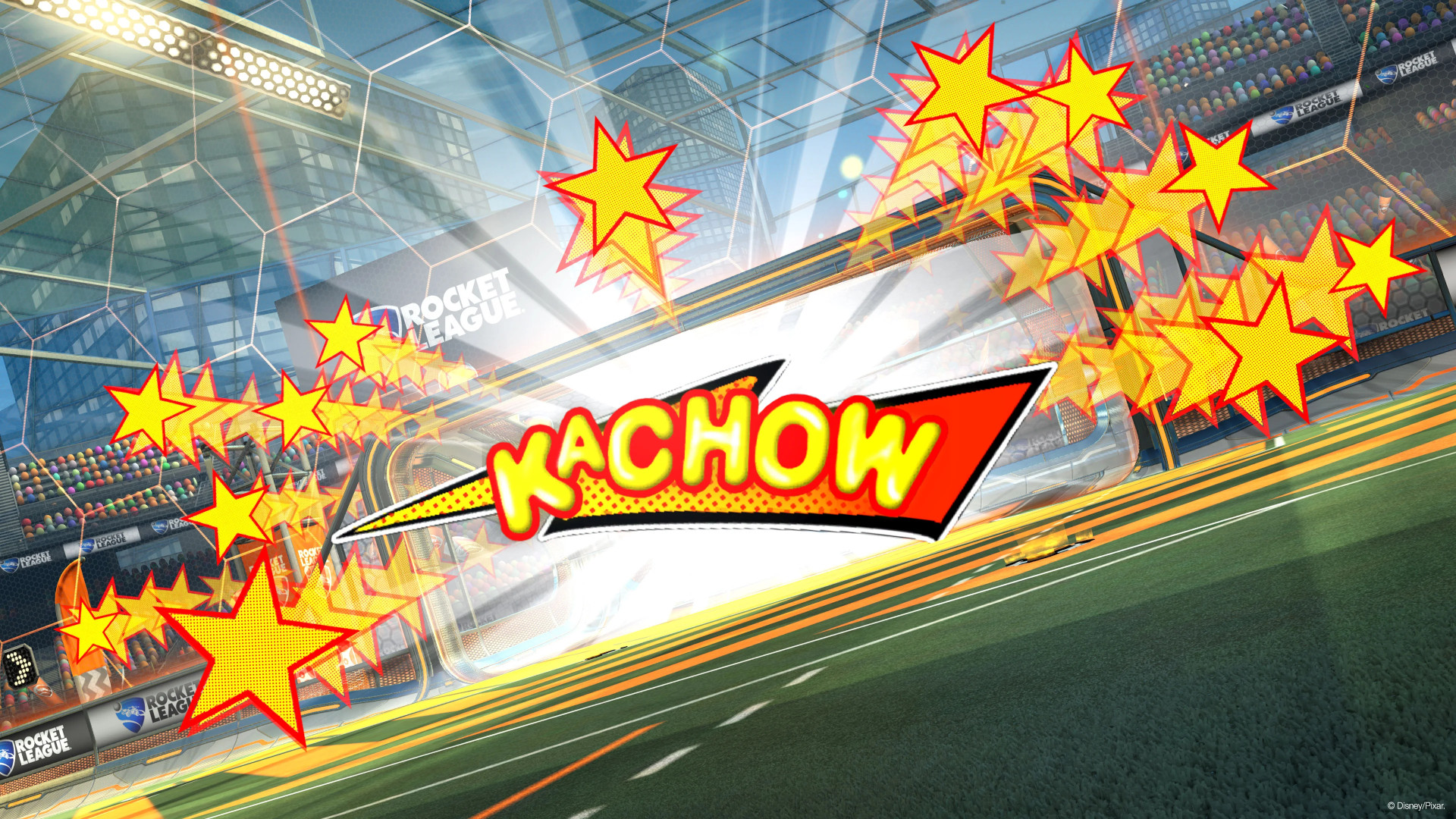 Every champion needs the right wheels. Choose the red Lightyear Racing Wheels or blue Lightyear Dinoco Wheels – both pitch-ready! Craving a vintage vibe? Opt for the Lightyear Whitewall Wheels, reminiscent of classic hot rods.
The Lightning McQueen Car, Ka-chow Goal Explosion, and "Life Is A Highway" Player Anthem will also be available for individual purchase.
Lightning McQueen Mega Bundle
The bundle comes at a cost of 2,500 credits. It contains everything mentioned in this article:
Lightning McQueen Car (Dominus Hitbox)
Rust-eze Decal
Dinoco Decal
Cruisin' Decal
Lightyear Racing Wheels
Lightyear Dinoco Wheels
Lightyear Whitewall Wheels
Ka-chow Goal Explosion
Lightning McQueen Player Banner
"Life Is A Highway" Player Anthem by Rascal Flatts
Note: The Lightning McQueen Car can be customized with some Toppers, Boosts, Trails, and Goal Explosions, but not Antennas. This does not include branded items that have their own customization restrictions. The Lightning McQueen Car cannot be customized with Decals besides the Rust-eze, Dinoco, and Cruizin' Decals.