Grayhound Gaming were 1 map win away from making the playoffs at IEM Sydney 2019, but unfortunately they fell short against Fnatic. This was one of the things Grady talked to sico about, they also touched on what happened to the ICON team and being so close to the playoffs.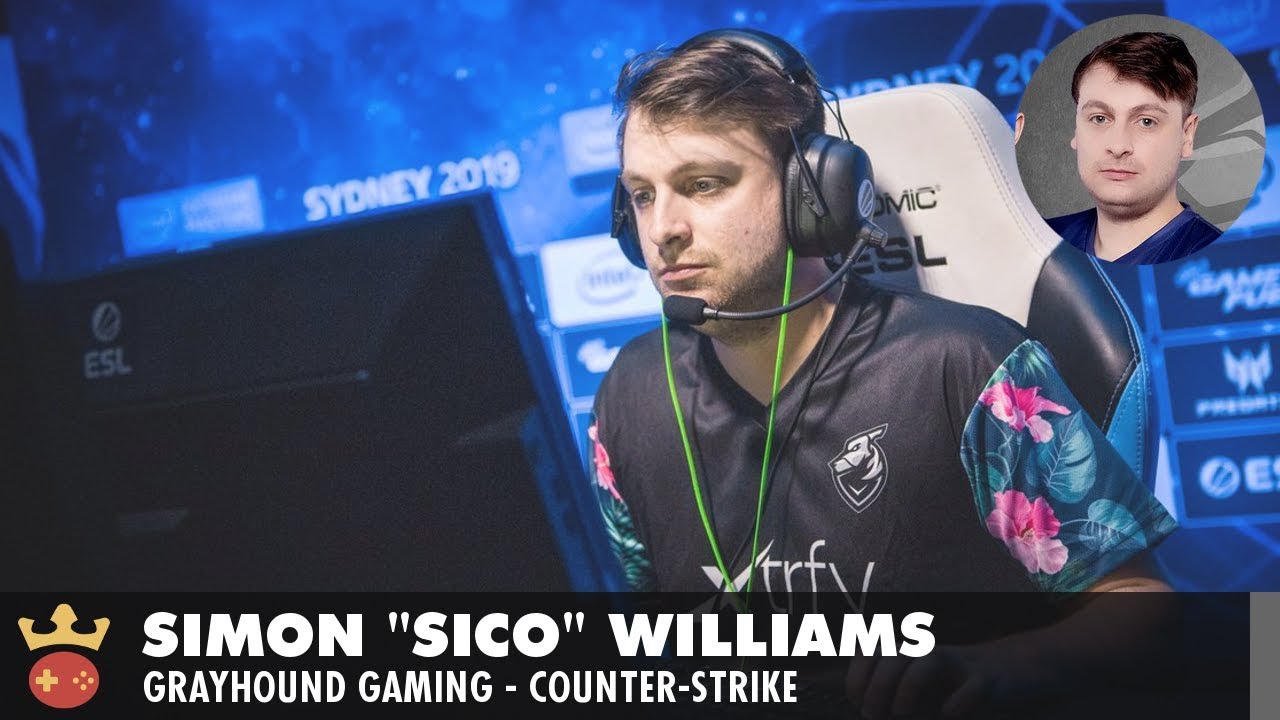 Grady: We're here at IEM Sydney, with sico from Grayhound. First question, how's it feel to be the token Kiwi in Grayhound?
sico: It feels good man. Gratisfaction was the token Kiwi before me, I've basically just gone in and done the same thing, but it's cool to be the New Zealand guy.
Can you talk us through what the thought process was like when you guys were so close to getting to the playoffs? Was that always in the mind? Let's get to the playoffs, let's get to the stage.
Yeah, but I was always saying to the guys right before the games, there's still no pressure, people still don't expect us to make stage, let's just keep having fun. You just perform a lot better if you don't put that sort of pressure on yourself - if you make stage that's great, but we've already exceeded expectations, so that was just going to be a bonus. We really pushed for it, but it was just about having fun and trying to perform our best and we did get very close, but it just wasn't meant to be.
You guys knocked out FaZe, what was running through everyone's head at the end of that? You've just knocked out a top 5 team.
Just a lot of emotion really, it just feels really good. They didn't have their star-player, NiKo, but they still have three major winners and they're insane players, they've been around for so long at the top of the scene. That was a great win for us, felt really good.
Do you guys get to play the European teams and the top teams often?
Never, that's the thing. We actually have to go over there and it's normally just if you qualify for a tournament, you can bootcamp a week before. You just play as much as you can, because we don't get that quality practice in Australia.
With the difference in styles between all of the regions, do you think that puts you in a bit of a disadvantage when you go up against these EU teams?
100%, you can get away with so much easy stuff in Australia. The teams are individually not good enough and you can just do whatever and you'll think it's going to work when you play the top European teams, but you get punished instantly. We had really bad T-sides all event, most of it was just simple stuff where we think we could do it in Australia, but get absolutely punished by the top teams in Europe.
What happened with ICON?
Oh Man, it was just bad timing. They changed to ICON and got investors, but the team was basically splitting. ofnu & zewsy going to Chiefs, I was off to Grayhound, it was just unfortunate timing. The team went their separate ways because it wasn't really working out too well for us.
Before that split, was everybody not on the same page?
We were just struggling with results and one day ofnu & zewsy came and said that they were dipping to Chiefs. Everyone was just like "yeah well, it wasn't really working", it was the right decision to make. It was a little surprising, we didn't expect it to happen at that time, but I can understand that decision. It worked out well for me anyway, because I got the Grayhound offer straight away, so I was pretty pleased as well.
If we look back at New Zealand, we have Let's Play Live now. How's your interaction with them being in terms of a big TO over in New Zealand?
It's a pretty decent tourney, it's good to see New Zealand trying pump out a decent tourney. I only played one season, last season, overall it was pretty good. The venue is good, they just need to get better monitors and that would basically sort it out, but they're getting there. PCs and all that were good, the setup was good, but just need better monitors and it could be a quality LAN.
When you play these Auzzie Closed or even Open Qualifiers, do you go in thinking "we should win this easy"?
We are obviously expecting to win, but we still know it's going to be tough. The teams know us really well, so they can still beat us if they have their day. We are confident going into all our games in Oz and we do expect to win them.
Is there some weird Achilles' heel that you guys know about Renegades? Somehow you guys seem to have the best shot at Renegades every time you go up against them.
I think that's just because it's the Auzzie Derby, there is probably a bit of pressure on Renegades not to lose to the top OZ team, because they are expected to be better. Grayhound probably have a really good styling against them or something.
With Grayhound, as a team and as an organization, one way to describe them would just be a living meme at this point. Do you find that a real fun atmosphere in the org?
Yeah, it was really welcoming for me when I joined. Good bunch of dudes and all that. As you said, they are very meme-y and stuff, it's just good nature, it's good branding. It's just good guys, good people to be with.
If there's any Kiwi players out there who think they are good and want to get into this professionally. Do you think you're going to have to hop over to Australia?
You can play from New Zealand, because it's just ping, but you probably are gonna have to play for an Australian team. At this rate, a hundred percent you have to play for an Australian team, unless New Zealand somehow blew off in the future.
All right, thanks a lot.
Cheers.
Stay tuned for more of our content from IEM Sydney as Grady got 16 sit-down interviews with the players from Counter-Strike and even Overwatch on the weekend!