Gen.G Esports have no luck when it comes to League of Legends (LoL) knockout stages for the past two years as Bilibili Gaming move on at LoL Worlds 2023.
Last year at the League of Legends World Championship 2022, Gen.G were the favorites after an amazing run in the LCK Summer Season. They were practically undefeated going 17-1 in the regular season, with only a single loss against T1. Then Gen.G breezed through the playoffs, including getting revenge on T1 by demolishing them 3-0 in the finals.
Everything was looking up until they came face-to-face with DRX, who were the 6th place qualifier from the LCK. From there it all went pear-shaped as DRX, after losing the first match, turned it on and swept 3 in a row to knock out the favourites and eventually went on to win the entire tournament.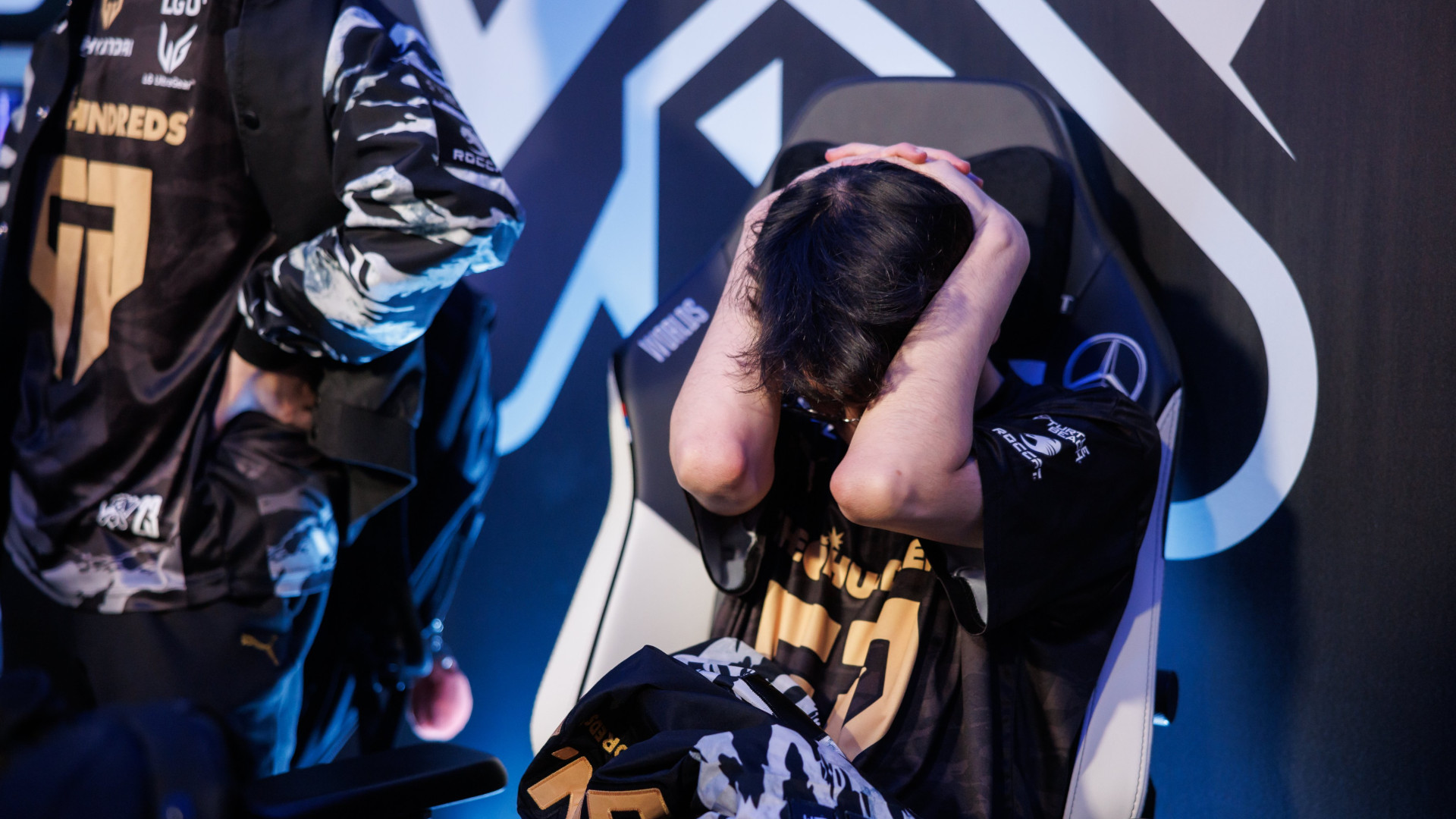 This year the situation wasn't quite the same as their opponents were Bilibli Gaming, 2nd place qualifier from the Chinese LPL – the outcome however, was. After a two sub-30 minute wins for Bilibili, Gen.G's fate looked sealed. Kim "Peyz" Su-hwan wasn't ready to let that happen, him and his squad put on a good showing and managed to claw back two wins leaving the series tied 2-2.
It wasn't enough in the final clash, Yagao's Orianna was just too strong to overcome, and Gen.G once again fell early in the knockout stage. They had failed to make it to the grand final two years in a row, after topping the LCK table both times.
That means we will now see two Chinese teams go head-to-head in the semifinal as Weibo Gaming defeated NRG 3-0 earlier. Will the higher seed Bilibili continue Gen.G's curse as Weibo have a miracle run? Or will Bilibili punch their ticket to the grand final? We find out live on Twitch (embedded below).
About Gen.G Esports
Gen.G is a South Korean esports organization that fields a League of Legends team competing in the League of Legends Champions Korea (LCK). The team has won the LCK championship twice, in 2022 and 2023, and has finished in the top 4 at the World Championship twice, in 2022 and 2023.
Top: Choi "Doran" Hyeon-joon
Jungle: Han "Peanut" Wang-ho
Mid: Jeong "Chovy" Ji-hoon
Bottom: Kim "Peyz" Su-hwan
Support: Yoo "Delight" Hwan-joong
About Bilibili Gaming
Bilibili Gaming (BLG) is a Chinese esports organization that fields a League of Legends team competing in the League of Legends Pro League (LPL). The team was founded in December 2017 and is owned by Bilibili, a Chinese video sharing website.
Top: Chen "Bin" Zebin
Jungle: Peng "XUN" Lixun
Mid: Zeng "Yagao" Qi
Bottom: Zhao "Elk" Jiahao
Support: Luo "ON" Wenjun