Fortnite patch V.2.2.0 is scheduled to release on January 18th, just when the Battle Royale Winter event comes to an end. The update includes new map updates for Battle Royale, battle pass bonuses and various patches to both Battle Royale and Save The World.
Map Update
Discover a new city, underground mine and a number of other brand new locations scattered across the Western side of the map. Biomes are also premiering in this patch, enriching the environment and personalizing each area. Where are you going to drop?/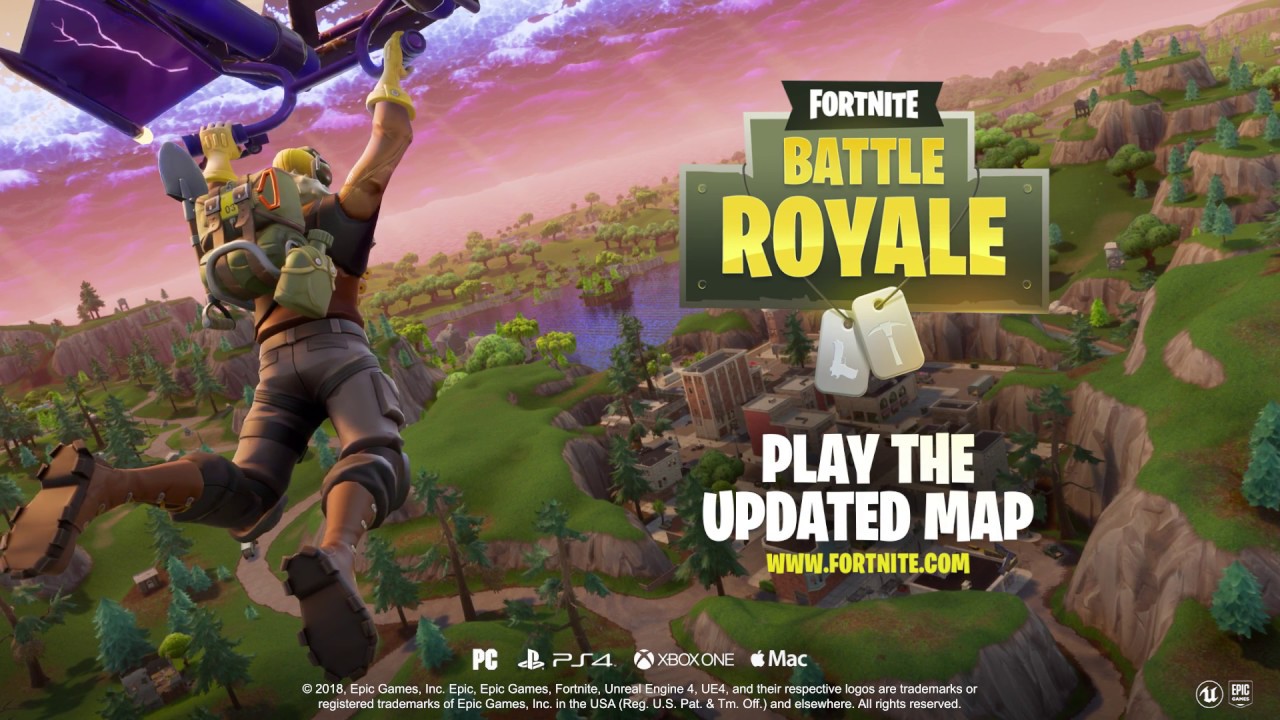 Battle Pass Bonuses
Get a free 5 tier head start in Season 3 when you purchase the Season 2 Battle Pass.
Buy ten Battle Pass tiers for the price of six with this special bundle in the store. On sale now for a limited time!
Removal of Friendly Fire
Epic did note a change that has already been applied to the game and that is the removal of friendly-fire. In any multiplayer game it is frustrating to be team-killed by random players on purpose and this change hopes to stop that act from happening. It hasn't been decided yet whether this change will be permanent as Epic said:
"Friendly Fire is now disabled. This is exploratory and subject to change. We will be closely evaluating this and want your feedback!"
Events
The 2017 Battle Royale Winter event has now finished and wrapped up, but the Save the World Winter event has been extended until January 24th to allow players one more week to experience the event before it disappears for good.
Full Patch Notes
For a full list of the changes made in this patch, visit the official Fortnite news post.