At IEM Katowice 2021 we got the opportunity to talk to both VINI and, the brand new American to the squad, junior from FURIA about what makes their team so special, can they perform at a major, and junior's experience so far.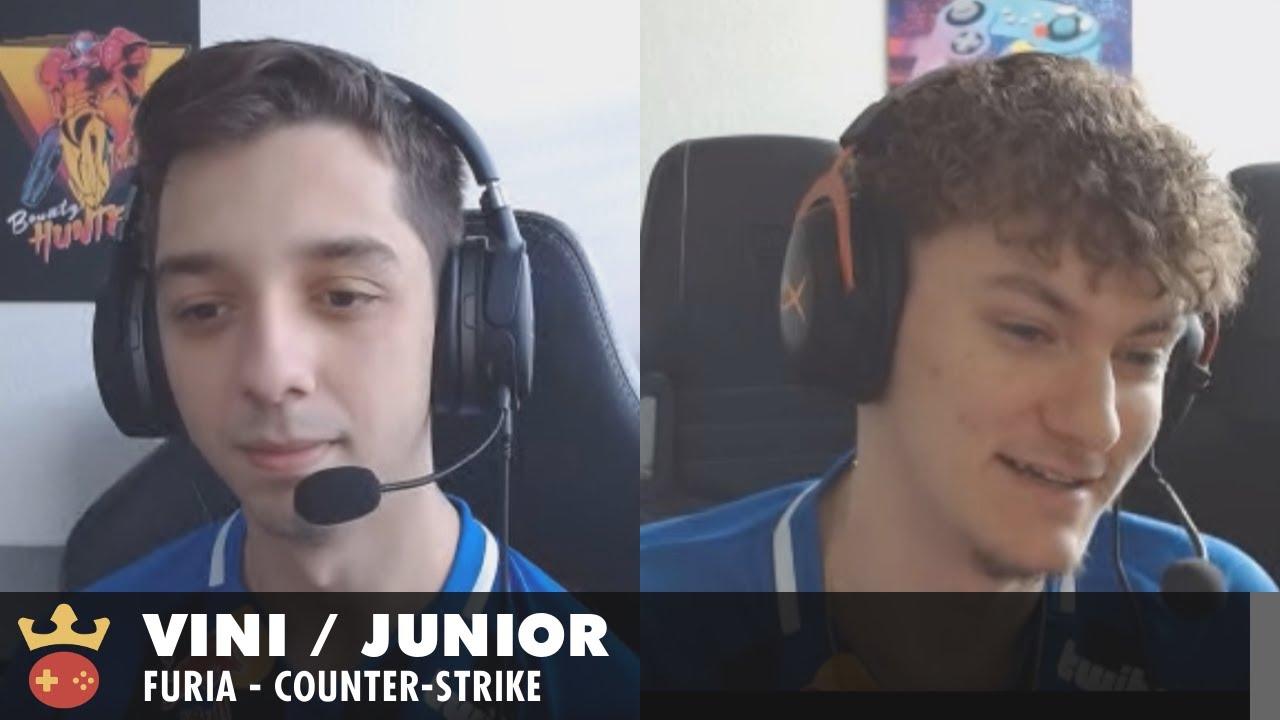 Grady: FURIA was known sort of as an upset team in that you could beat anyone on any day. What do you think that secret sauce is that FURIA has that allows you to do this?
VINI: I would say it was the way we played, we played really aggressive. When we were the underdogs at the time, it kind of felt like no pressure for all the players, so everybody was doing what they do in practice and we're just take map control without fear of taking duels. When we play like that it's really hard for the other team to manage to win the rounds.
Nowadays I feel that sometimes when we are not on the underdogs, we don't play the same Counter-Strike, you know? We just go for the area that we don't practice too much, I would say the EU style, we're just playing really slow rounds and we need to be more talkative and end the round with strats.
Grady: You guys were knocked out of this tournament by Virtus.pro. Do you see a lot in what they're doing now as the underdogs, what you guys were previously doing as the underdogs?
VINI: I don't think so. I think they are on a really good streak, I think they won the last few tournaments they played, we know they are tough opponents. Us individually, we like to play against them, but we're just not finding the right idea, because we know what are they doing and sometime they are doing nothing - we're just struggling with that.
Grady: For junior, just coming over from your previous team into FURIA, minus the language barrier, what was the biggest change for you jumping into the squad?
junior: The biggest change? A hundred percent the play style. I've never played anything like it, it's just all reactionary based. I also baited a lot more on my old team that's for sure. There's baiting on FURIA and baiting on any other team, because on FURIA you're not really baiting, you're just in an info spot just holding. It's weird, it's definitely something I've never seen before.
Grady: When you guys became a top team, you had really great performances in tournament after tournament, but then it came to the majors and it seemed like you struggled. Is there any reason why, or were you guys treating the majors any differently?
VINI: I think the last major we played was 2019, so I still considered us an up-and-coming team at that time. We hit two big events; we made it to the same finals of DreamHack Masters Dallas and finals of ECS. So that pretty much just made us appear and everybody's just like,"Okay, there are really good, now we need to anti-strat them."
So I think this phase, all the teams knew we could beat them, so they were just trying everything to counter us. We had three or four months on trying to figure out what was happening and I think that was what was happening in majors. I remember the first, I think it was Berlin, where we lost to CIS teams - the team wasn't a hundred percent and we were having some roster change problems. I think it was more about the pressure because we are new players. I think if we had a major last year, it could be different.