Today ESL announced that IEM Melbourne will be replacing the yearly Sydney event for 2020. The event will be held in conjunction with the Melbourne Esports Open (MEO) and we have all the details about how tickets will work for both events (incl. prices and sale dates) as well as arena locations.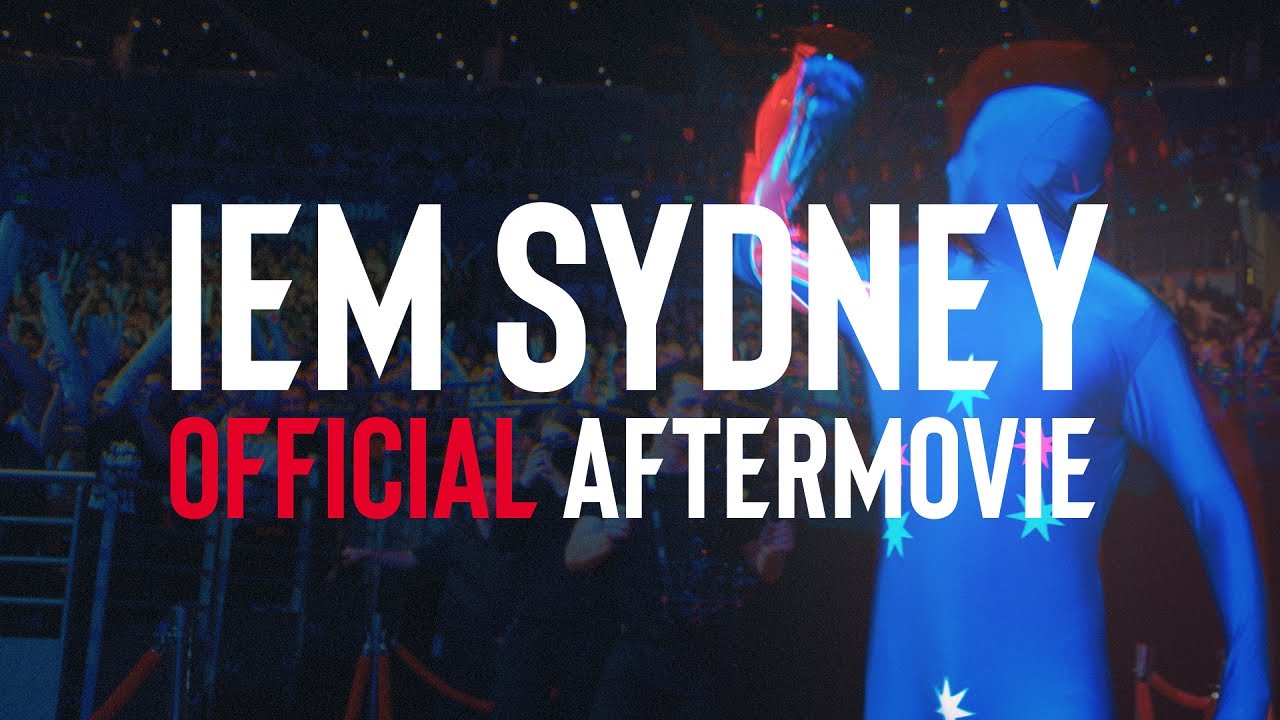 General Info
The Melbourne Esports Open, in conjunction with Intel Extreme Masters, will be held at Melbourne & Olympic Parks across Saturday 22 and Sunday 23 August, 2020.
IEM Melbourne 2020, as predicted by Esports Kingdom will be a Masters-level tournament in the ESL Pro Tour. This connects it to all of the other ESL and DreamHack tournaments throughout the year in offering a US$1 million prize as a part of the Intel Grand Slam for any team to win four Masters-level tournaments inside the span of ten events.
As always, IEM Melbourne 2020 will also be offering signing sessions to allow the fans to get face-to-face with their favorite players and get some autographs. There will also be giveaways from partners and sponsors at the IEM Expo - which will also feature the latest PC and VR games, all powered by Intel's leading gaming technology.
ESL Vice President Pro Gaming Michal "CARMAC" Blicharz talked about Australian events:
"Australian Counter-Strike fans are second to none, and when we had the opportunity to bring IEM to Melbourne, to headline the Melbourne Esports Open, it was a perfect fit. Australians have always generated atmospheres that could not be matched by anything else. Coming back for 2020 was a top priority, and the Melbourne Esports Open was a natural match. It will open Intel Extreme Masters to a broader audience and provide CSGO fans a richer event experience"
Intel® Managing Director Sales and Marketing Group, Asia Pacific and Japan Territory, Santhosh Viswanathan said:
"We're excited for IEM to headline the Melbourne Esports Open. By bringing these two events together, we're taking what was already Australia's biggest esports weekend in IEM and making it an even bigger spectacle for fans. We're also looking forward to showcasing Intel's gaming ecosystem of products that top esports leagues use to deliver a world-class experience to gamers as well as the gaming community."
Tickets
You have two options when it comes to tickets; IEM Melbourne Arena Tickets or MEO Tickets.
IEM Melbourne Arena tickets all come with access to the Melbourne Esports Open grounds.
Single Day Ticket ($69 AUD)
Weekend Ticket ($139 AUD)
Weekend Premium Ticket ($229 AUD)
Global Elite Tickets ($999 AUD)
Melbourne Esports Open tickets-holders will have access to first come, first serve general admission seating in the Rod Laver Arena for IEM Melbourne 2020.
Single Day Ticket ($25 AUD)
Weekend Ticket ($39 AUD)
Tickets for both IEM Melbourne 2020 and Melbourne Esports Open 2020 go on sale at via www.ticketek.com.au.
More Info
For more information on IEM Melbourne 2020, visit their Twitter and Facebook or the official IEM Melbourne 2020 website at iem.gg/melbourne2020.
For more information on the Melbourne Esports Open, visit their Twitter, Facebook, Instagram or its official website at https://melbourneesportsopen.com.au/.
To view all of Esport Kingdom's coverage from IEM Sydney 2019, click here.