Immediately following Astralis' historic win at the StarLadder Berlin Major 2019, we got to talk to the Major MVP device. We chatted about what it was like to win three in a row, the overall major playoffs, and what makes Astralis special.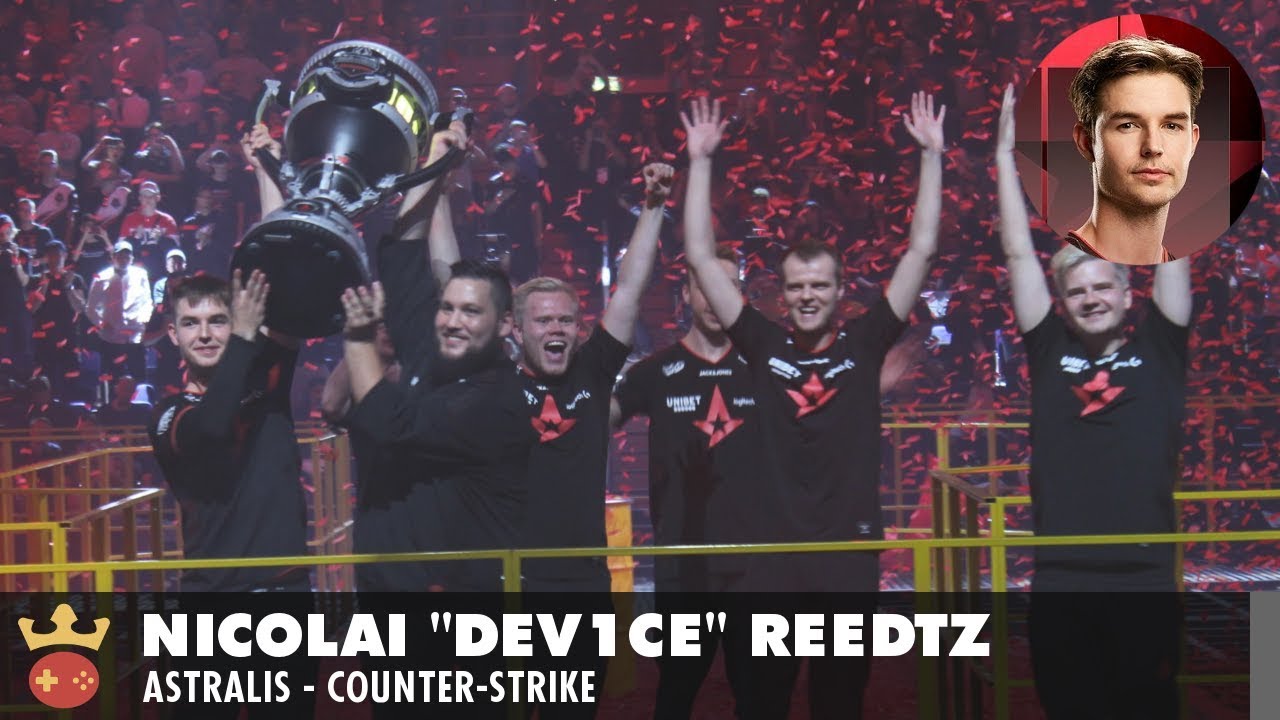 Grady: It's the cliche question, but what's running through your head at this point?
device: Just gratefulness, I'm so proud to be a part of this team. We've done something no one has done before and we did it on my birthday. I'm so happy that we actually managed to win, because what a horrible birthday if we had lost today. I'm just proud and I'm just enjoying the moment.
When you look at everything; major MVP, birthday, a fourth major, and third in a row. Is there any of those that stands above the rest?
Back to back to back definitely, it is something no one has done. It's so hard to stay at the top or at least win consecutive majors, two in a row has been done before, but it's the first time with three in a row and that's what I'm mostly proud of.
You guys were sort of going down or were a bit off the radar between majors. Was that on purpose or was that just an accident?
Definitely not on purpose. It's always been the plan to prioritize tournaments and you can't expect a top performance at all tournaments - we really wanted to win in Cologne. I think that somewhere along the way we had to adjust the plan and we knew that it was a build up. Rather than just winning a lot of tournaments, we went to the quarterfinals and the semifinals and then just building up the momentum to be able to perform here at the major was probably the most important part of the plan.
If you look at the playoff brackets you guys had here, you had the tough side of the bracket. Does that affect you at all? Starting with a really tough quarterfinal?
It's a major, right? You have to beat the best to be the best. Having five days to prepare for Team Liquid was great because we had time to prepare the Vertigo pick and that was one of the key moments of that series. I never really look at a bracket and think "Oh, Holy cow, I really want it to be on the other side of the bracket because it's easier." It's about doing your best and preparing for the game as it's any other game. We managed to play so well here, I don't think it would've mattered who we would have met.
You guys had AVANGAR in the final and it seemed as though before the game and in the interviews, it was "when we win". Was there sort of an air of confidence - we've got this, let's just calm down and finish it off?
We try to never underestimate opponents. I think that it is very important when you play an underdog team, like we did with ENCE at Katowice [Major 2019], to be the ones controlling the pace of the game and that's what we tried to do today. We wanted them to feel like they had to do something and then we were expecting what they wanted to do. I think that gla1ve was just amazing today, he just called and read them all of the time, he doesn't get too much credit because he is the in-game leader and people don't know what he is doing. These playoffs has been amazing, everything we did was at the right time and it's so easy to be a player under the system we have. I'm just proud to be under his leadership.
Last question before you let you run off. What is it that just keeps Astralis above everybody else? What's that one thing that's just makes you special?
I think that the performance model that we have in the squad is just crazy. It's good for the players to be healthy and maintaining the hunger and motivation, it's definitely one of the secrets, so to say. It's just something that we work with our mental coach and everyone that's working with us. There are many aspects to it and I think that and preparation to the games are definitely the key aspects.
Thanks a lot and happy birthday.
Cheers. Thank you.
Interview video recorded by Taffy.