At IEM Sydney, Grady got talk to moose from eUnited. Together they talked about the controversial shake-up between themselves and Swole Patrol, how important qualifiers are to a newer team, and their playstyles within the team.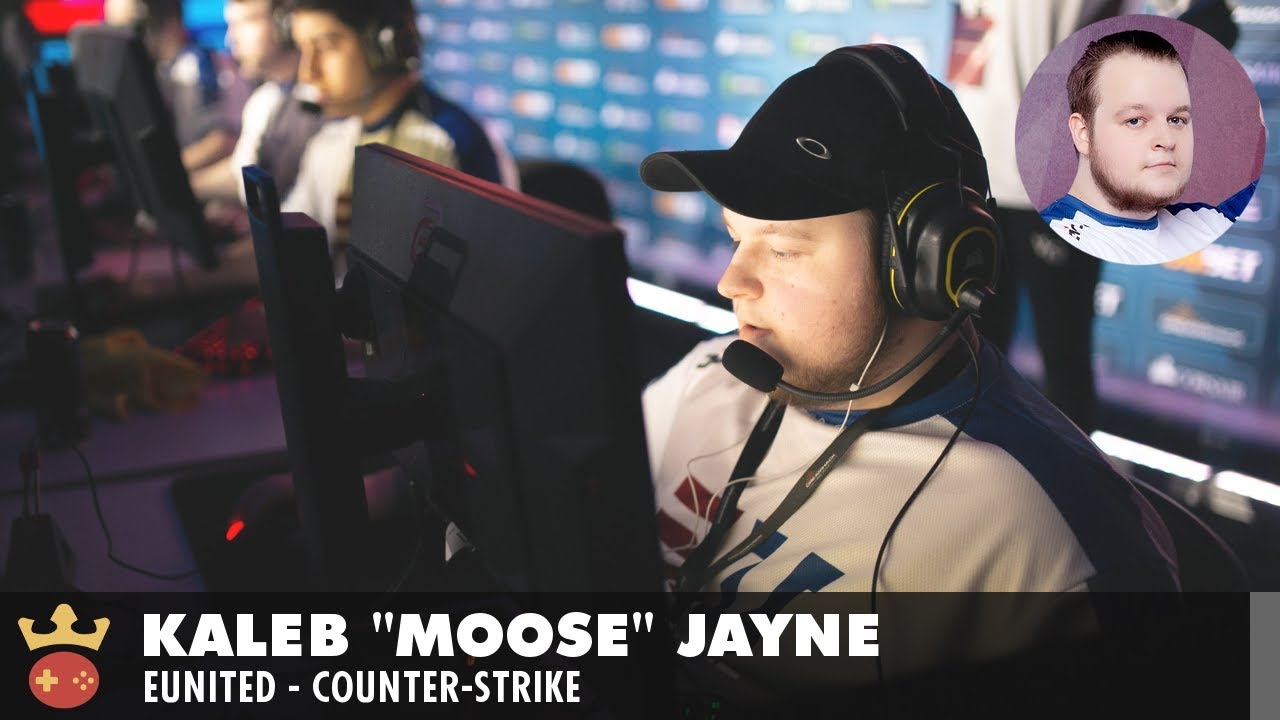 Grady: We're here at IEM Sydney with eUnited's moose. Do you usually get a lot of time to explore when you go to places for events?
moose: Not as much as time as this, since we went out pretty early first day, so we had a lot of time here, but we've been practicing a little bit. Hopefully it doesn't happen again.
When a lose like that happens, are you guys the kind of team who would just sit down and go "okay, how do we fix this?"
We're a newer team, so we're not taking in all this, it sucks, but we're so close against these top tier teams that just a couple of mistakes we make are losing us the games. We're just trying to fix it and polish up on our game for [ESL] Pro League and other events.
I don't want to say the word controversial, but there was a ruckus on the internet about the swap over. From your perspective, can you talk me through how it all happened?
It was a mutual decision to get rid of FNS and we were trying out subroza, we were playing qualifies and we're doing pretty good. Then me and Cooper- felt like we needed something new, the attitudes and stuff, everything was kind of not going right. We're good friends with food, MarKE, and vanity and we played together before, so we thought it would be cool to do a full revamp. We were talking about it before the event, but they obviously didn't want to leave and we didn't want to ditch our teammates right before the event. Afterwards, we decided that it would be the best for everyone - they can play majors, we get a revamped team. It didn't go over too well obviously, but I think it was the best move for everyone at the time and now.
Do you find it easy to separate that sort of stuff, "it's just professional, nothing personal"?
It was hard, because I've been playing with dazzLe for a long time, dapr too, and they're good friends of mine. Cooper-, he didn't play with them for that long, so I don't know if it was as hard on him. It was easy with such good friends coming into the team, it made it a lot easier and more comfortable for me. It was personal and business, it was good on both levels. I'm still friends with dapr and dazzLe, we still talk, so no bad blood.
That's good to hear. Coming into IEM Sydney, did you guys have any expectations?
Well, we expected not to go 0-3 to be honest. I think some other people on the team have higher expectations and want things to move so fast. For me, I think all these LANs, just getting the experience under our belt, is really good and it'll keep making us better and better on LAN. We're doing well online and in practice and stuff, so we just need to get the nerves out and every LAN will help us with that.
At the moment in the North American scene, you've got a top one or two and then it feels like the field is wide open. Is that also the sense you get?
Yeah, I think so. It's just Team Liquid and NRG Esports for the North American teams and then it's just the third spots wide open for anyone to take. Hopefully we will slide into that spot, the more we play together, but we're just going to keep grinding and hopefully we get there.
How different is playing online versus going up and playing LAN?
For me, I think I've played enough LANs where I'm pretty comfortable, I don't get that nervous anymore. Some of the other players haven't played that many LANs. Sometimes how fluent and easy they make certain plays online or in practice, it's maybe this split second decision to make, it doesn't happen on LAN because of nerves and they don't want to lose us the round. I think that's the difference really.
As a team that's not in the top 16 that are gonna get invites to every single event, do you feel that the qualifying process for these sort of big events is good enough to be able to slide in there?
I think qualifiers are okay the way they're run and I think we're doing okay in them. We're trying to play all that we can, but a lot of the time when we're at these events, a qualifier overlaps or one qualifier is at the same time as another - a lot of them we can't play. We'd obviously like to go to every LAN possible and play every qualifier, but it just can't happen that way.
What I'm hearing from a lot of other people is that it's the speed of play on Vertigo, it's very fast paced. Is that the type of Counter-Strike you like to play?
Personally, I'm slower, but my teammates are all really good at fast and I can just go on the other side of the map and be slow. It works out well for us right now, but I think maybe in the future it will just slow down a little bit, wait for the CTs 'nades and then go. I don't know though, right now I like it.
Having a team that does the fast paced stuff and then you're doing your slow pace thing, is the communication really key in that?
Yeah, communication is key. I'm really just holding one side of the map and then telling them what I hear, what I don't hear, rotates and then they do their thing. So communication is key for me, telling them so they can either rotate or stay.
Well, it's been great talking to you.
Thank you so much.
Stay tuned for more of our content from IEM Sydney as Grady got 16 sit-down interviews with the players from Counter-Strike and even Overwatch on the weekend!