Grady had a quick chat with the young-gun from NRG Esports, Ethan. They hit all of the hard topics including; starting off as a young player and maturing, what it was like to add tarik to the roster, and what it is like to play in front of a loud crowd.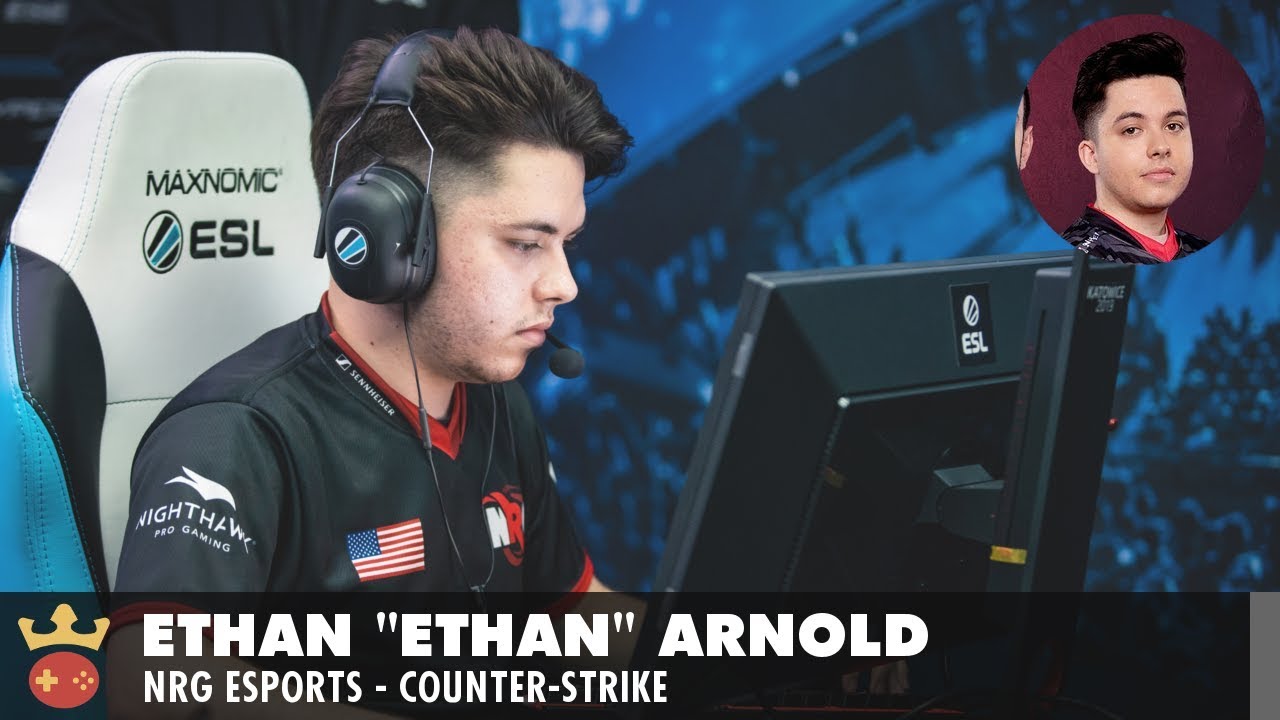 Grady: We are here at IEM Sydney with NRG's Ethan. First off, how are you liking Sydney?
Ethan: It's great, we were here last year. It's really nice, this is like the only day it's been raining, but other than that it's been really nice weather.
This previous major, NRG makes it, but it was not the best performance. Is there anything you guys could chalk that up to?
We don't really want to make any excuses. We were still a new team, we had tarik, but we will definitely use it as a learning experien...we didn't have tarik then, we had FugLy, but we were getting ready to get tarik. I don't know, we just put that in the past, it's not the same lineup that we have now. So we're just looking to the future.
With tarik coming in, has anything had to be changed in terms of anyone's play styles or roles or anything like that?
No, he's been pretty good at just like filling in the slots. Obviously if he was really comfortable at one spot, we'd make sure he got to keep it. Right now we're just making sure everyone is really comfortable, but he's definitely fitting in pretty well.
A lot of the talk at the moment is traveling to events and taking time off between events. How do you find your schedule?
Certain parts of the year get harder than other parts. We just got off of a month run on the road and then we also have another three weeks to a month trip through cs_summit, Dallas and ECS finals. Sometimes traveling gets pretty hard, but it's definitely worth it if you're going to a nice city.
Do you feel in terms of your performance, is it better when you go event to event event or do you prefer having time to stop and practice in the middle?
As a new team, for us with tarik it is definitely better, I think, to have more time practicing. I think as the year goes on, I think we're getting more comfortable just going to multiple LANs at a time and just getting the reps in for tournament play and stage play.
Yourself, a pretty young player in terms of the Counter-Strike scene. How did you get into it?
My first team was CLG. I got picked up when I was 16, so I think I was the youngest player in pro at the time. I feel like it was a good stepping stone for me, starting at an early age and playing with the veterans that I played with. It was definitely good for me.
Did you have to convince the parents to let you do it?
Yeah, I was in high school at the time, so I kept doing an online school when I went to California to play, but they support me so they understand.
Looking back at those days between then and all the way up to now, how do you think you've developed as both a player and as a person?
I feel like I've definitely matured more as a player over the years. Different players, different teams, the different organizations. I feel like it's helped me a lot as a person too. Just traveling and being away from family and home, meeting all these new people definitely helps a lot.
You can hear behind us, the rambunctious Sydney crowd. Do you like to play in front of a really loud crowd?
Loud crowds are usually the best, especially if they're neutral or for you. Usually when they're against you it's a little worse. This crowd is definitely one of the best, so I'm excited.
Does a loud crowd that's against you, puts you off in any way?
The only time it's happened was against NaVi in the Ukraine, so that was their home team. It's all fun, as long as you get to play in front of the crowd, I feel like it's worth it.
I'm just going to say Vertigo and then I'm just going to leave it up to you, for your opinions on Vertigo.
We haven't got to practice it yet, but I played like once or twice, so I don't even have that much of an opinion on it, but I think it could have some interesting things. I just like playing new stuff and learning new things, so it should be interesting.
Alright. Thanks a lot, man.
Thank you.
Stay tuned for more of our content from IEM Sydney as Grady got 16 sit-down interviews with the players from Counter-Strike and even Overwatch on the weekend!