Although they didn't make the grand finals, falling just short against Team Liquid, MIBR's FalleN was happy to sit down with Grady and have a chat about the crowd and the country in Australia, the recent roster shuffles that failed and playing in the showmatch as 'Bad FalleN'.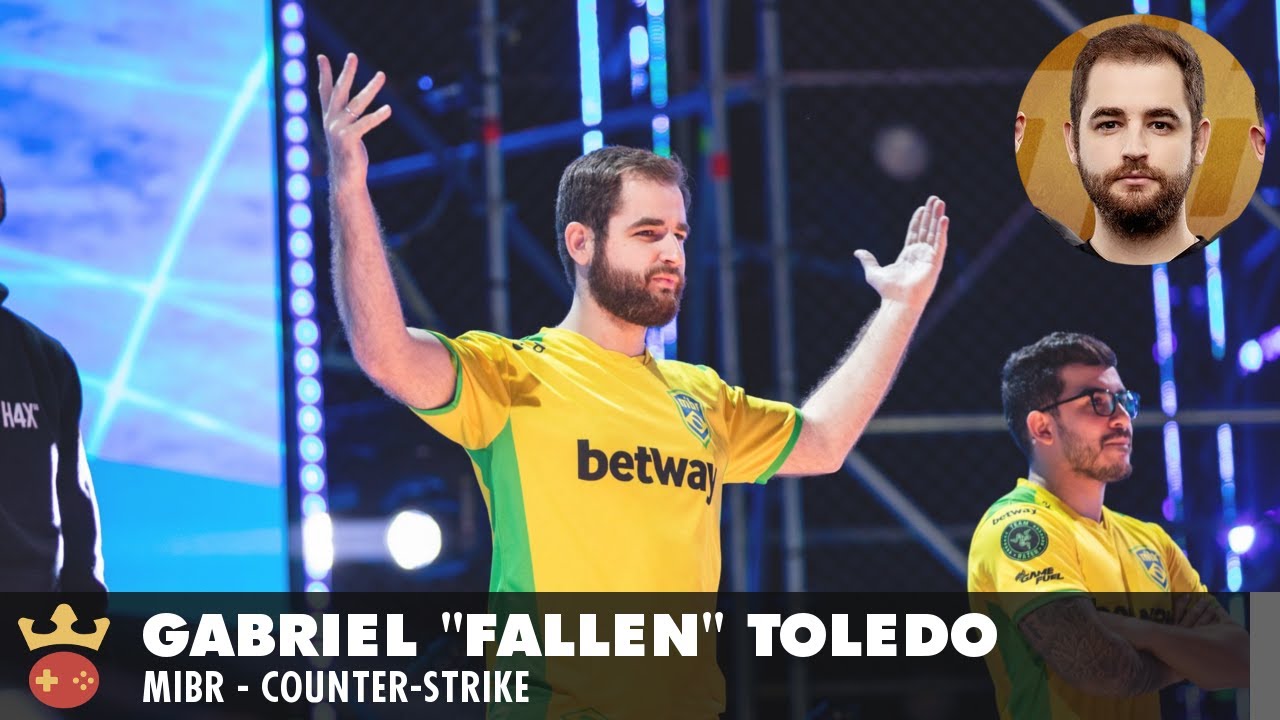 Grady: We are here at IEM Sydney with MIBR's FalleN. It is not your first time in Sydney, but have you had a good chance to look around everywhere?
FalleN: It's our third time here, it's an amazing city. I think Sydney tops the list of best cities I've ever been to. I think it's amazing in almost every respect.
You are just saying that because you're here now.
I've been saying that since last year, it's beautiful; beautiful views, the beach, opera house and the people are really nice as well. The only thing I don't like is the [steering] wheel on the right side, it's hard to drive.
If we're talking about Sydney, we've got to talk about the crowd. Is this a crowd you like to play in front of?
It's pretty cool. I think this time though, the crowd is kind of having its own show, because it feels like they're celebrating some random stuff during the games - like a ball coming up into the crowd or people making fun other things. That's quite amazing because they're having fun regardless of what's going on the screen, but it feels like sometimes it should be a little bit more connected to what's going on in the game. Besides that, I think it's great. I think the Australians make sure they put a lot of effort into those events, they know they don't have those events all the time, it's once a year, just like what happens in Brazil. So it's quite a unique show for them and they make sure they enjoy it the most they can.
You've had a few events where you've been able to play in Brazil. What's it like being in front of the home crowd?
Playing in front of a home crowd is the best experience for us Counter-Strike players. You want to perform well, you want to show your own people that you are doing good job, you want to make them celebrate something and have fun. So it's the best feeling and just their support, at least in Brazil, it's insane. The amount of people watching Counter-Strike there and supporting and following our careers, it's insane, it's too many people. So it's amazing to play in front of them.
Is there any added pressure when you're back in Brazil playing?
I think we have the experience to deal with those situations, but there is an extra pressure for sure. We have been in these situations and dealing with those high pressure moments over the last few years and I think we deal with that in a better fashion than most of the amateurs and the beginners who do [feel the pressure]. But there is always this extra feeling from coming into a home-crowd game for sure.
So you guys are mature, everybody's been in the scene for quite a while playing now, do you find that creates a very healthy team environment?
The team is going through different moments, I think we are starting to play a little bit better recently. We changed the way we're approaching the game a little bit. Taking a little bit more risks and playing in a more comfortable and easier way, but in some sense it has helped us a lot to improve our game plan and get better results. At the same point it's still not enough to win tournaments or to be one step ahead of the other teams. So now we're going to try to increment and add a little bit of other things, press that stuff and really try to have this extra little piece that can put us ahead of our opponents. People have different feelings around how we have been playing lately, but I think we're heading in the right direction.
For awhile there the team was sort of jostling around, there were talks of players being brought in and then you ended up getting the American guys in. How different was it when you finally went back to the Brazilian lineup?
I think it's much easier for us to speak Portuguese when playing, so this was quite exciting for me, coldzera and fer because we know that we could get back to our high level of playing, speaking our main language. Having TACO, zews and felps back is something we already knew how it would go, because we have already played together in the past; we know the struggles, we know what is good and I think we have been dealing with the problems much better than we did before. So we have high expectations of getting this team back to the top again and we will work hard for it.
When you come to an event like this, what sort of preparation do you mainly do?
We normally try to prepare ourselves and the maps we want to play. We try to identify which maps we're doing better on and which maps we think we should play against every team we are going to confront. We also try to be in a good situation in terms of individual level, with playing a lot of Counter-Strike. Overall there is no extra preparation for IEM Sydney, it's pretty much the same preparation we do for all the tournaments - we just try to be in the best shape we can.
There was some local teams at this tournament. When you're going up against someone who is not a top 50 team, do you look past it or do you treat them exactly the same way?
Preparation-wise, to deal with teams is always the same inside the team. TACO is the one who looks the most for what he's going to be facing in the matches and zews is always watching the games as well to give us some feedback on what could be different from the normal aspects of every game. When we play teams that are smaller, it's not worth it to really go deep in their playbook because you can get betrayed, as they could also be preparing to play against you and they can change stuff randomly. Sometimes they play opponents that are not really up to the level they'd normally play, so the game is a little bit different, even tactical-wise. We for sure look for one or another thing but the lower the team is, in my opinion, the lower the preparation is as well in terms of anti-strating your opponent. It's not that we don't look for which maps they play the best and all those things, because those things are easy to get and they are quite useful information.
If we flipped the coin and looked at the top teams, other than Astralis just because they're off on their own world at the moment, is there a team that you look at and you're like "I think they're the ones that we have to beat"?
It's been quite hard to beat teams like NRG and NaVi for us, for some specific reason that we're still trying to figure out, just gameplay and tactical-wise it has been harsh for us to play against them. Team Liquid is an opponent that's been playing super well as well, but I think we are growing on the matches against them. This one that we just played here in Sydney, we came closer than we did in the last one. So I think we are trying to catch them up and all those teams are still one step ahead of us and we need to do some work to catch them up.
So after the loss you had against Team Liquid, how quickly do you get into trying to demo review?
I only watched one map, I woke up this morning and had nothing to do so watched it to see how the match went. We're going to do all of the after-work when we get back to USA and that's when we're going to really review the games we played and talk about it, make some changes, and really try to extract the most we can for all of those matches. Learn a little bit from here and try to give some feedback to the players on how they should approach some situations differently next time, how they can copy other players in some aspects, and which rotations they didn't realize they should have done. All those things so we can learn and play better in the next one.
So if we look at MIBR, even in SK and LG, it seems like you're the team that attends the most amount of events. Do you feel like the travel between events and just doing so many takes a toll on you?
When we are winning and when we are having good results, I think it's okay to go to a lot of tournaments, but when we are having bad tournaments and losing in group-stages, then you really don't have a reason to be doing that and it's quite harsh. So for us, if we had better runs in the tournaments we played in January and February, I think for sure it would be easier to go to all of those events. With the results we had and all these hard moments, it was quite hard to go through [to the playoffs]. We need to schedule our tournaments a little bit better in terms of having more preparation and time, even freshen our minds a little bit, so we can come up to that 200% level during the tournaments. That's what we're going to try to do in the second semester of this year.
We are bringing in Vertigo. Have you had a chance to play it?
First time I played it, to be honest, was here in the showmatch today. I've been watching some of the games - I've seen Furia, the Brazilian team, playing it quite a lot and some other teams as well. I'm going to start really doing my homework after Sydney because this was the last tournament we paid Cache. Now I need to start putting some preparation in to Vertigo, but we're going to make sure that we are going to be ready to test it with at least the smaller teams at first and then see where it goes from there.
So you talked about the showmatch, how much fun is just going in there with no pressure and just having a fun game?
The showmatch is just something to entertain the public and just to have a good time. Playing with moses and HenryG, even frozen, the quiet new guy, and Gratisfaction was quite funny. Playing against the Australian guys in front of their home crowd was amazing and having the chance to bring out Bad FalleN and have some fun is special for me.
So is Bad FalleN just a character that you have fun playing whenever you can bring them out?
Bad FalleN was created when a lot of people were raging on me because we started losing some tournaments and I wanted to say a lot of bad things to them, but it's not me, I don't go lashing people. Then it just happened that someone was flashing me during a match and I had the glasses right there and just a natural reaction of "Hey, keep flashing me. I'm going to put my glasses on so you can keep flashing me" just to make fun. From that moment on I realized that I could use the glasses, the Bad FalleN part, as an alter ego and say the things that I wanted to say. Nowadays I struggle to really find a reason to bring out Bad FalleN, but I still bring it out and people have a lot of fun with it. So it's quite funny and I love bringing it and I have a lot of fun with it.
Cool. Thanks for chatting.
Thank you very much.
Stay tuned for more of our content from IEM Sydney as Grady got 16 sit-down interviews with the players from Counter-Strike and even Overwatch on the weekend!