Grady got a chance to talk to AdreN during IEM Sydney when he was still with FaZe Clan about the intensive travel schedule, which teams they are targeting at the next tournament, and what the inside of his hotel room is like.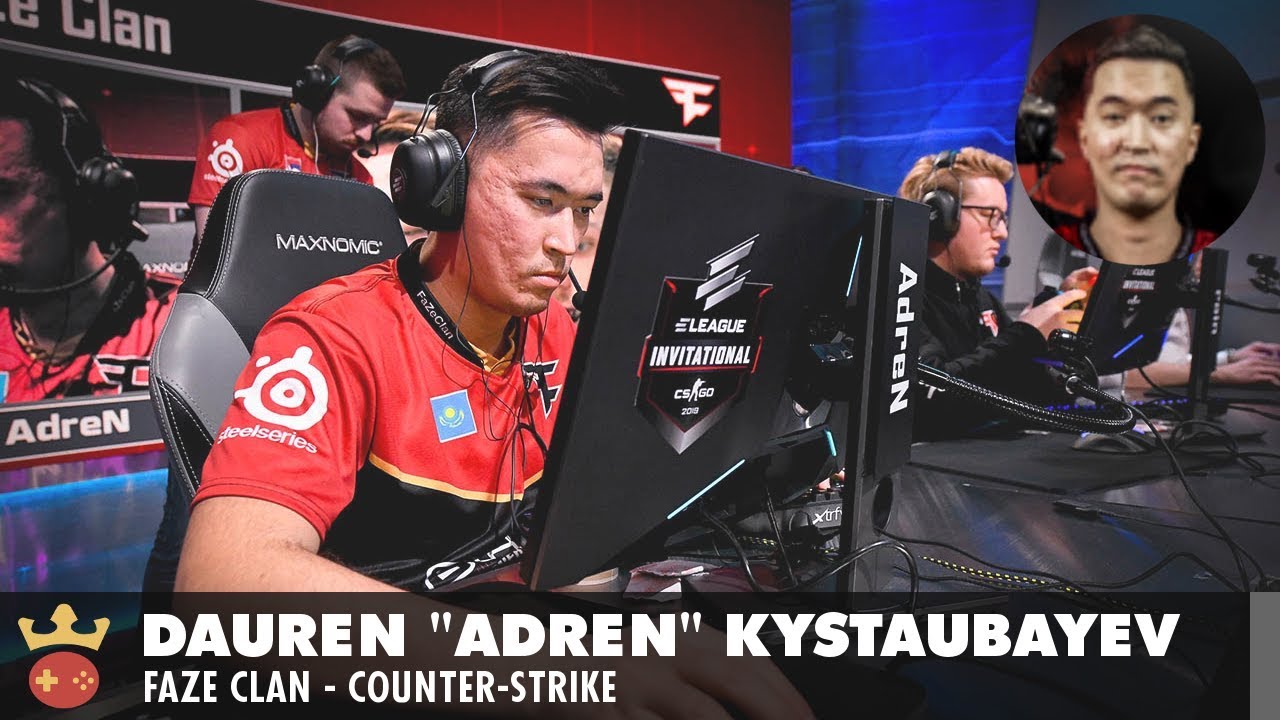 Grady: We are at IEM Sydney with FaZe Clan's AdreN. First off, hows Sydney?
AdreN: I didn't see much, I was only here three days. I only just arrived, so I didn't see it much.
How was the inside of your hotel room?
(laughs) That was quite fun. Laying down, that was good.
At the moment everybody is traveling around to so many events that are all over the world. Do you find that the constant travel takes a toll on you?
Yeah, it's affecting my body and my mental health because travelling a lot is not what I used to do for my whole career. For example, last month we traveled from Brazil to Shanghai, Shanghai to Miami, Miami to London. So it was quite depressing to travel a lot and now we are here in Sydney, and here we go again. This is affecting a lot of us.
After Sydney are you guys going back to practice? or do you have another tournament you are flying off to?
I think we going to have a break for four days, figure out what is happening, and practice before DreamHack.
Is four days really a break in the Counter-Strike world?
For us, yeah. We don't have many breaks, because if you take a big break, like a week or more, you can lose your game form and you can forget what you gained from all these games you played.
Obviously Sydney didn't go the way you guys had hoped, but now moving on, do you see anything in your game that can be improved or learned from?
I'm sure we are gonna watch the Sydney games because we didn't play with our whole roster, NiKo didn't get his visa and wasn't able to play here and he was our in-game leader. For sure we're gonna figure out and maybe we can change something after, but not that much.
On a scale of 1 to 10 how annoying are visas?
I actually hate visas because, compared to the European guys or guys from the US, for me it's even harder. I need a visa for every single country, it is so annoying, but hopefully I can handle everything.
You had an Aussie boy for the first game, you couldn't play and USTILO takes your place. What did the team feel about having an Aussie on the team?
I didn't ask the guys how did they feel, but I think it was quite fun to play with him. I wish I could have played more games with him, but we decided on Janko (YNk) to play instead of him, it is what it is.
You had YNk and you had USTILO, you had options for that fifth player. Was it a team decision to sit down and pick which one you prefer?
I actually don't know, because I arrived and didn't ask anything about our fifth. I just saw Janko (YNk) sitting there and was "Okay, let's go, let's play."
Is that usually the way it is? You just rock up and whatever happens, happens?
I think there was a lot of discussion before that, I didn't discuss it because I was travelling here and didn't have much time to discuss about that. I just let it go for the guys to make their decision
You said DreamHack next, is there anyone there that you are sort of looking at and thinking "There is my target to try and take down"?
We are looking for every single team that are playing that tournament, of course the big teams; Astralis, NaVi and Liquid, we are always looking for them and looking to beat them everyday and every time. We have to respect every single team that is attending, because you can't underestimate any team - you can lose doing that at anytime.
Have you had a chance to play Vertigo?
I didn't play it a single time [in officials], I've played it a few times in a retake deathmatch. I didn't play it in officials, not even in practice, so I have no idea what [type of] map it is.
You have no strong opinions on it either way?
I don't know. I just saw somebody was playing it and I think it is weird.
Thanks a lot man.
Thank you.
Stay tuned for more of our content from IEM Sydney as Grady got 16 sit-down interviews with the players from Counter-Strike and even Overwatch on the weekend!